Perhaps the most challenging part of buying gifts for children is ensuring that what you gift won't wind up in the trash or unused on a shelf within days. After all, children grow so fast, and not every toy is suited to long-term use. Fortunately, there are many ideas for gifts that will not only last a long time for kids but will also have a positive influence on their lives—from experience gifts to books, creative supplies, decor and bedding, to open-ended toys, we have the ideas you need for your next gift-giving occasion.
Lessons
Rather than the gift of "stuff," many gift-givers prefer to give the gift of experiences. Lessons are an excellent idea for taking the experience gift route, as kids can learn something new, practice a learned skill, and even make friends while engaging in a preferred activity.
The options are endless and are only limited to your imagination and the availability of local opportunities. From music lessons to horseback riding, kids can develop and hone a new skill that they can then keep with them throughout the rest of their lives.
Plus, taking lessons in music, for example, helps kids to learn responsibility, develop self-discipline, and begin to express themselves. Benefits exist with any type of class or learning experience, so don't stop at piano or recorder practice! Need more ideas? Consider:
Rock climbing lessons
Language classes
Coding or technology-based courses
Art or pottery activities
Gymnastics, parkour, tumbling, dance, or acrobatics
Sports training such as soccer, baseball, softball, football, tennis, or any other athletic pursuit
Whatever your child is interested in, there's a class or activity to help nurture their interests or even expose them to a new hobby. Plus, their interest (and skill) may grow throughout their lives, helping them to decide on a career down the line.
Books
One of the most valuable lasting gifts for children is that of great literature. Even babies benefit from being read to, despite not understanding the plot or theme of a story! Therefore, books are a timeless gift that can impact children for the rest of their lives.
Starting with even the youngest children, reading and re-reading the same book multiple times has surprising developmental perks. Whether they're listening to the story or re-reading it themselves, kids are expanding their vocabulary and word recognition, recognizing pattern and rhythm, developing fluency, improving comprehension, and growing confidence.
Favorite children's books that are always deserving of multiple reads (and re-reads) span titles such as:
The entire works of Dr. Seuss; silly stories and fun vocabulary will delight kids of all ages
The Little Prince by Antoine de Saint-Exupery, which is a sweet story on the surface, but as children grow, they'll understand the deeper themes and lessons
Anything by Roald Dahl for children; Charlie and the Chocolate Factory, The BFG, for the entertaining prose and positive morals
The Harry Potter series by J.K. Rowling, suitable for elementary ages through the teen years
Also consider gifting children a boxed set such as The Chronicles of Narnia, The Penderwicks, the Magic Tree House series, The Boxcar Children, or any other set that strikes their fancy. Even if kids only read a book one time, a great book with powerful messages will stick with them forever.
Bedroom Makeover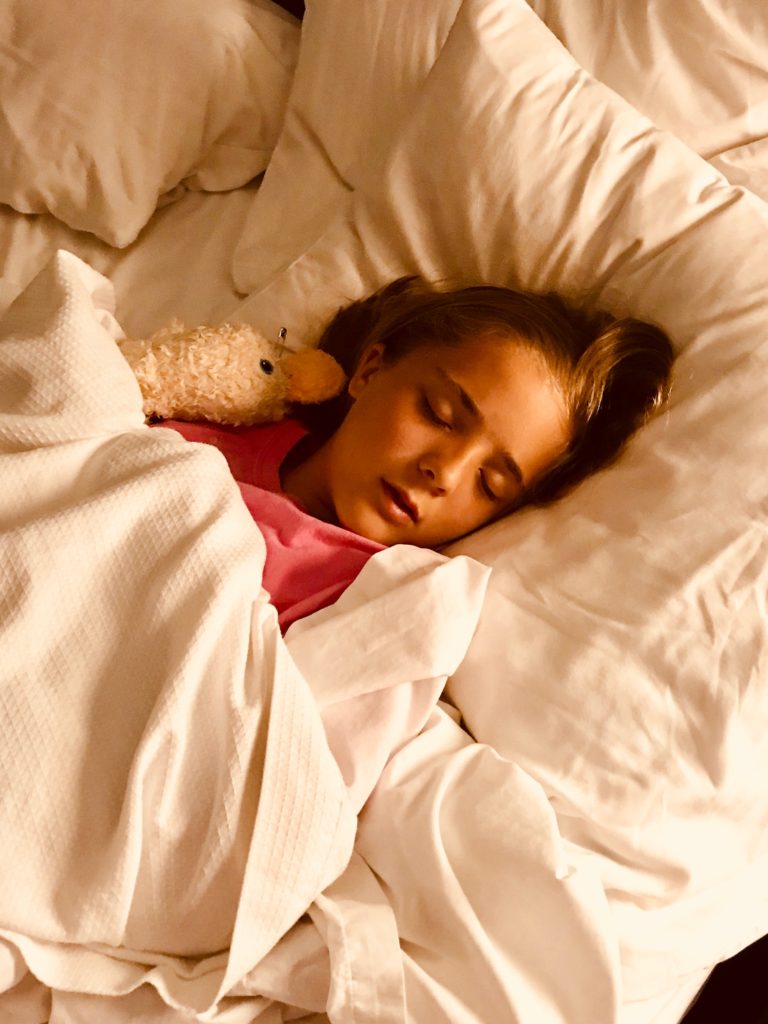 One of the most unique gifts for children is a custom bedroom makeover. No matter the age of your child, their bedroom is a special space that can showcase their interests and talents. Bedtime can even become fun as your child looks forward to enjoying their customized space.
Whether you have a younger toddler who will be moving to a new space or a tween who needs a design upgrade, a room makeover complete with new bedding and accessories is a gift that kids can continue to enjoy for years. You can also solicit their opinions and let them choose the color scheme, bedding, overall design, wall art, and other accessories.
You could select a theme together, such as an animal theme for younger or animal-obsessed children, incorporating their favorite critters in the décor and bedding. Alternatively, pick something more streamlined like a sports theme for growing kids, or classy, more mature themes for teen and tween girls.
Orchestrating a bedroom makeover gives a child a gift that they'll love at first sight but also enjoy every night for years to come. And perhaps the best part is that each room is custom for the child, making them feel special and even grown-up for having had a hand in redecorating!
LEGO Sets
Play is paramount for children's development, and it's often challenging to find time for kids to be creative with the abundance of passive technology and electronic toys. But LEGO is a toy that's timeless and classic and encourages children to do more than push buttons.
Many sets these days feature step-by-step instructions for kids to follow, but there are also open-ended brick sets that include mini figures, platforms, bricks, wheels, and accessories for creative play. With any set, kids can add to a larger overall collection and continue building for years—or longer.
The biggest benefit of LEGO set play is that this is one toy children rarely outgrow. From tot-sized LEGO Duplo brick sets to intricate thousand-piece builds for teens, there's a LEGO set suitable for any age range. And once children tire of following the instructions—if they do at all—they can demolish and rebuild all matter of designs and crafts.
Plus, parents can suggest design ideas to challenge kids' building abilities, depending on age and ability level. Try asking your child to:
Imitate a pattern of color or size blocks that you create (toddler and preschool-age)
Stack a certain number of blocks (preschool)
Build a simple car (preschool and up)
Create a house or building (kindergarten and up)
Design and build a catapult (elementary age and beyond)
Engineer a bridge to span a designated distance (elementary and beyond)
Art Supplies
In modern times, it seems as if more and more schools are cutting back on art and exploration programs to save funding and keep other classes afloat. But early—and continued—exposure to art is crucial for even the youngest of children.
Art is valuable because it encourages self-expression, helps kids think logically, inspires imagination, and caters to their creative nature. To preserve kids' creativity and continue to expose them to the benefits of art, consider gifting a set of art supplies. Even a box of crayons can inspire a child to begin creating art.
You can also box up a kit with art materials such as:
Washable paint
Paintbrushes
Modeling clay
Chalk or pastels
Markers
Crayons
Colored pencils
Construction paper
Glue and scissors
Recycled materials like paper towel tubes, fabric scraps, leftover gift wrapping or tissue paper, etc.
Providing recycled materials can help expand kids' creativity and encourage them to look at everyday objects in different ways, both from an artistic and realistic perspective. Further, setting up a space for them to create whenever the mood strikes is an even greater gift. With a designated art table or desk, kids can feel free to let their imaginations carry them.
Conclusion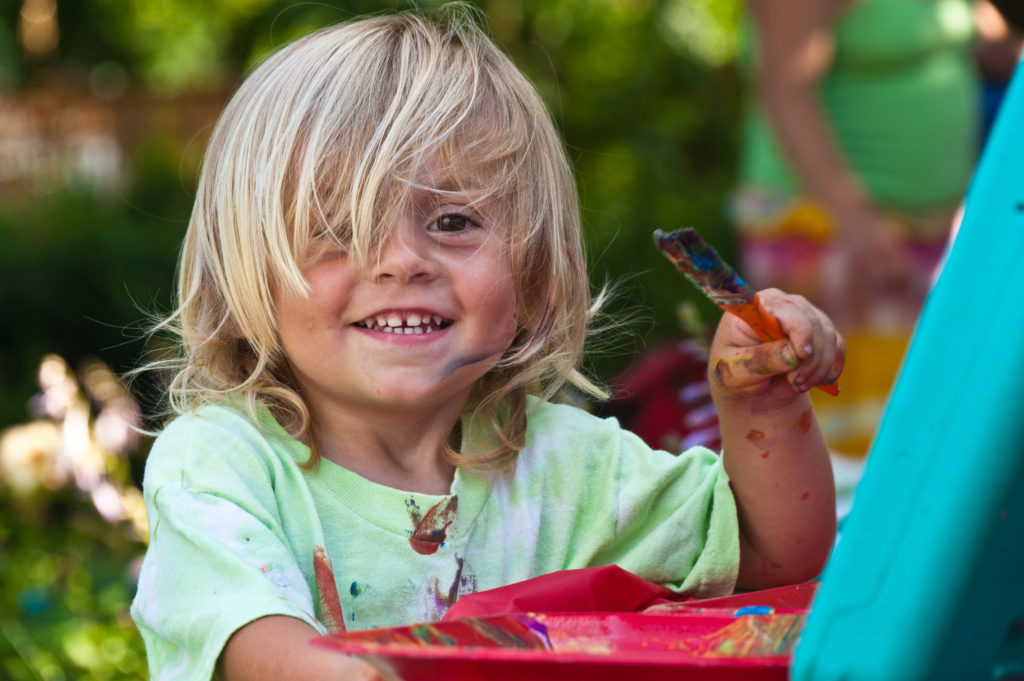 When there are so many extraordinary opportunities to add to children's creative and self-discovering experiences, parents don't have to resort to gifting them electronic or set age-limit toys. Instead, choosing presents that kids can keep using long after the holiday season ends, or even beyond their next birthday, helps make a positive impact on their daily lives.