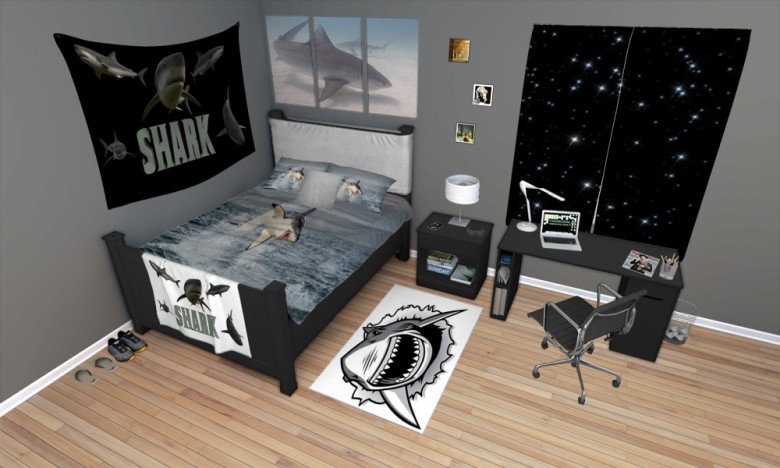 Shark Week on the Discovery Channel is coming in only 7 days… do you look forward to this week all year? You dream of the big whites and are fascinated by how they live and their massive strength.
If you love shark week, you also know that these great whites don't have to be feared as much as they are. Great studies of shark behavior have started to understand their behavior and educate the world on their findings, so now you know your awe of these creatures is not without merit.
Or even more intriguing is the latest knowledge on how orcas are hunting great whites– it's crazy to think that the most feared animal of the sea has something even greater to fear itself.
If you love sharks this much, did you know you can decorate your home with shark bedroom decor? Sharks are not typically found on home decor items in big box stores, but at VisionBedding, you can find these unique items. Let us give you a few tips and shark bedroom ideas to display in your home. We'll break it down into designing for kids and then for adults.Continue reading