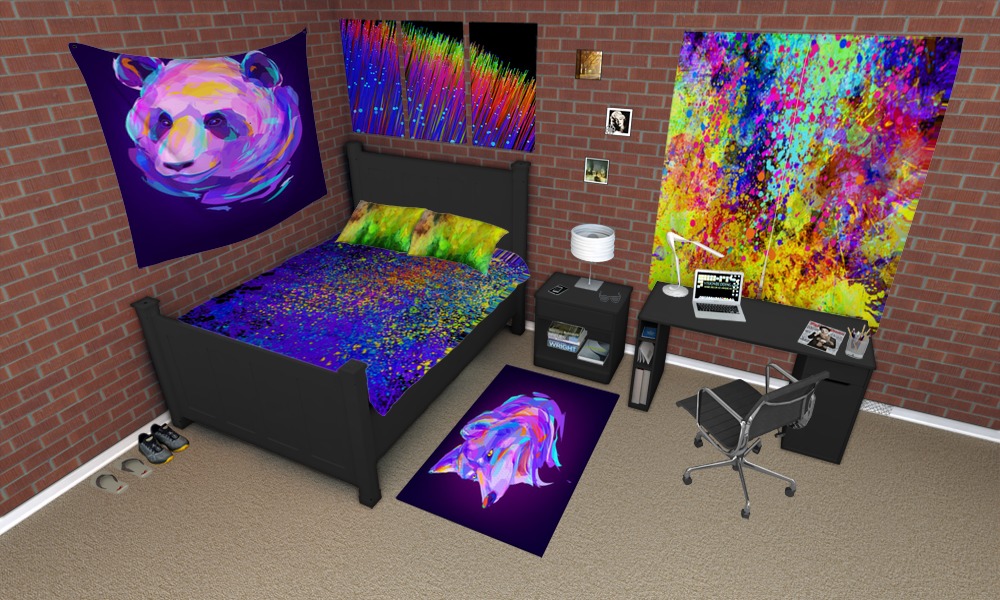 In the Webster Merriam dictionary, the definition of custom is made or performed according to personal order. At VisionBedding, the definition of custom is the exact same thing! We specialize in creating custom home decor products that have specifications made by you.
Many people are so used to shopping at big box stores where there are no options, that when they visit our website, they don't understand the options available to them. We will lay it out straight for you… when you order from us, you can customize your decor the following ways:
Size
Background
Objects in the Design
Add or Edit Text
Change Color
By customizing your home decor product from us, you can create a room exactly how you want it. In this post, we'll be talking about the one method of customizing that is most elusive to our customers…changing the color to match a color scheme.
Read on to get specifics on why and how you would want change color on your custom home decor product. Continue reading